Local Scholarships
S-Y-A (Seward-York-Aurora) Antique Tractor Club
February 1​
​$500
Offers scholarships to students residing in Hamilton, York, or Seward County and must be a member of their school's FFA chapter or in an Ag Class. Must be attending a 2 or 4 year college or Technical Community College in an Agriculture related field.
Blue Valley Community Action Scholarship
February 1
$500
BVCA will provide scholarships to students attending a 4 year college, and scholarships to students attending a 2 year college.
ACT Advantage Scholarship
February 1
$800
Applicants must have a minimum score of 20 on the ACT test and a plan to attend CCC at Hastings.
York Chamber Ag
February 13
$500
Applicants must graduate from a York County High School or live in York County or a member of 4H or a York County FFA Chapter in York County. Primary criteria: Applicant must plan to study in an agricultural major at a vocational or 4 year college.

York Chamber of Commerce
February 14
Amounts vary
Graduating senior must reside in York County and or graduate from a York County High School. Applicants must also be an employee of a current York Area Chamber of Commerce member and planning to attend a Nebraska College in the fall of 2012 and with the intentions of returning to the York area to further a career in education or business.
Associated Staffing Skilled Trade Scholarship Fund
February 18
$500 Annually
See attached pdf file for requirements
and link to application.
Nebraska Line Workers Scholarship
February 25
$500
See attached pdf file for requirements
and link to application.
College/School Scholarships
National and State Scholarships

Susan Thompson Buffett Foundation
February 1
Up to $3,600 per semester. Plus up to $400 for books​
The primary criterion is financial need, but they do look at the applicants overall application and need.

Elks Legacy Award
February 1
Amount varies
Must be a child or grandchild of a living elk member.

Nebraska Society of Professional Engineers
February 1
1. $1000 for the State
1-$1500 for Northeastern
Nebraska Chapter of the National Society of Professional Engineers
Applicant must plan to attend a four year engineering program accredited by the Engineering Accreditation Commission. ACT scores of Math 29, and English 29

Nebraska Elks J. B. Ferguson Golf Scholarship
February 15
$500
Open to students who play on a high school golf team and plan to possibly play on a college golf team

Nebraska Press Association Foundation
February 20
$2,000
Applicant must be planning to study in area related to journalism.

Buick Achievers Scholarship Program
February 29
1100 scholarships with 100 of them be awarded up to $25,000
Open to current seniors and current undergraduates
Powered by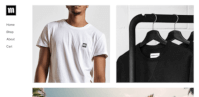 Create your own unique website with customizable templates.